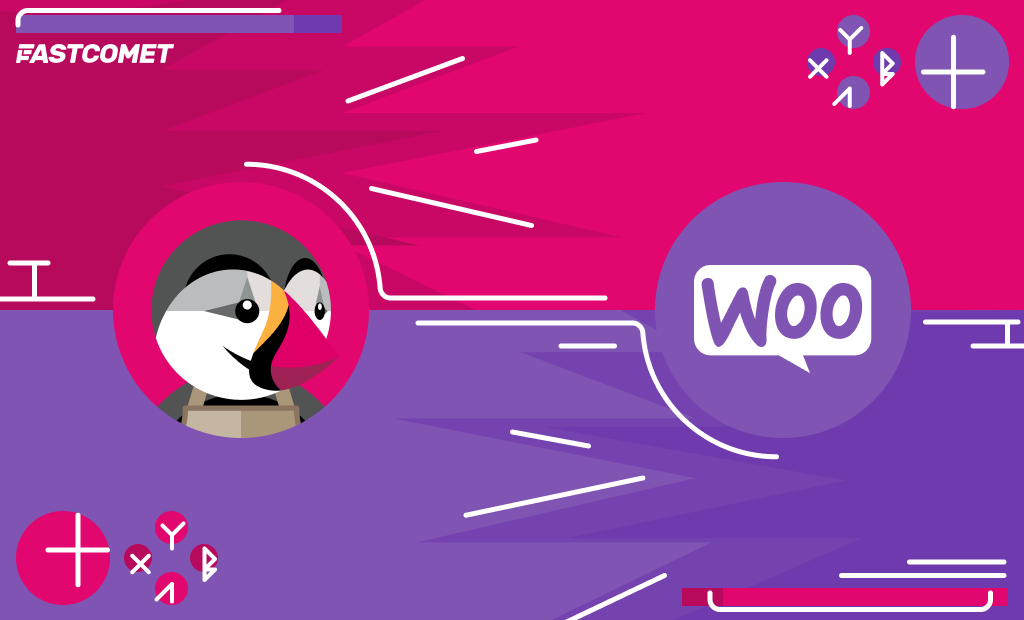 Imagine you have to open a shop; then you will look for the ideal location for your brick-and-mortar store. Similarly, the exact process is followed when opening an eCommerce platform, but the difference is that instead of location, you must choose the right eCommerce platform and hosting option, along with the best hosting providers.
The most popular eCommerce platform hosting options are PrestaShop and WooCommerce Hosting in India. Each has its own unique features.
So, what will go best with your eCommerce store? For this, let's explore the factors differentiating PrestaShop hosting from WooCommerce Hosting. Understanding these differences can significantly impact the performance and growth of your online store.
What Is PrestaShop?
PrestaShop is a popular open-source eCommerce platform that allows you to launch almost any type of website online by partnering with the top web hosts, companies, and agencies—offering a complete onboarding experience.
What Is WooCommerce Hosting?
WooCommerce is a popular eCommerce plugin offered by WordPress. WooCommerce Hosting is a WordPress Hosting type offering additional server configurations and features to handle the unique needs of your WooCommerce store.
All the servers in WooCommerce Hosting are optimised to meet your website's speed, security, and performance needs.
Comparison Table: PrestaShop vs. WooCommerce Hosting
| | | |
| --- | --- | --- |
| Factor | PrestaShop Hosting | WooCommerce Hosting |
| Platform Type | Open-source eCommerce platform | WordPress eCommerce plugin |
| Ease of Use | Relatively more complex for beginners | User-friendly, especially for WordPress users |
| Cost | Generally lower initial costs as PrestaShop is free | It may have higher initial costs due to hosting and premium theme/ WooCommerce plugin costs. |
| Customisation | Highly customisable with a wide range of modules and themes | Customizable, but may require additional plugins and themes for advanced features |
| Performance | Requires careful optimisation for optimal performance | Performance can vary based on the hosting provider and configurations |
| SEO Capabilities | Provides SEO-friendly features but may need additional SEO plugins | SEO-friendly with many WordPress SEO plugins available |
| Security | Security is a concern, and you need to stay updated with patches | Security is robust, but you still need to take precautions, especially with third-party plugins |
| Scalability | Scalability can be more challenging for large stores | Scalable, especially with quality hosting and optimisation |
| Community & Support | Active community and support, but may require technical expertise | Strong community support and vast resources available |
| Payment Gateway Integration | Supports various payment gateways but may require extra plugins | Supports numerous payment gateways and has many extensions available |
| Ease of Updates | Updates need careful handling to prevent conflicts | Easy updates through the WordPress dashboard |
| Hosting Requirements | Can be hosted on a variety of hosting providers but needs adequate resources | Requires WordPress hosting with sufficient resources |
| Content Management | Focused on eCommerce, less emphasis on content management | Strong content management capabilities due to WordPress integration |
| Multilingual Support | Requires plugins or modules for multilingual support | Multilingual support is readily available with plugins |
| Mobile Responsiveness | Responsiveness varies based on the theme used | Mobile responsiveness is emphasised, especially with WooCommerce-ready themes |
| Inventory Management | Offers basic inventory management features | Basic inventory management, but enhanced with plugins |
| Reporting & Analytics | Limited built-in reporting; relies on third-party extensions | Offers basic reporting but can be extended with plugins |
| Ease of Migration | Migration may be complex and require technical assistance | Migration tools and services are available, making it easier to migrate |
Final Thoughts
PrestaShop and WooCommerce Hosting have their own advantages and considerations, making them highly adaptable choices for stores of varying sizes.
However, when it comes to comparing PrestaShop versus WooCommerce, WooCommerce pricing in India might be high, but it offers users a user-friendly interface.
Hence, it is imperative to ascertain your requirements initially, assess the distinct features of each and opt for the one that aligns most fittingly with your prerequisites and financial constraints.
Selecting the right hosting will establish the groundwork for effectively and efficiently attaining your online goals and objectives.