If you're new to the world of portable monitors, you may not have heard of the name Desklab. But this ultra-lightweight, portable, and extremely powerful device has taken the portable monitor market by storm ever since its release. This article shares eight reasons that make this gadget the best portable monitor money can buy in 2022.
1. 4K Resolution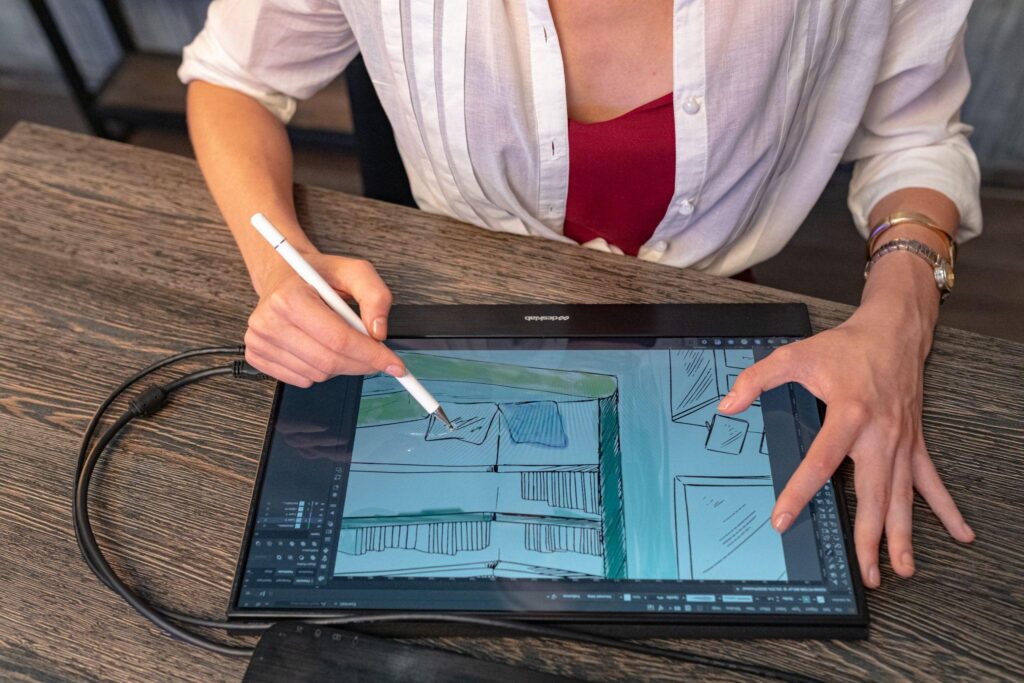 Not many portable monitor manufacturers on the market can brag about 4K resolution screens. Desklab, however, can. This powerful device can stream content in 4K with LED backlighting for an unparalleled user experience.
Gamers can play their favorite games in a brand new light and make the experience all the more immersive. Photographers and graphic designers who need a sharp and clear image can now work with utmost precision, allowing them to be even more productive. Finally, 4K movies and TV shows can make it to more people's homes thanks to this affordable solution.
The manufacturer also sells a 1080p version which is more budget-friendly and is also a great deal.
2. Allows Multitasking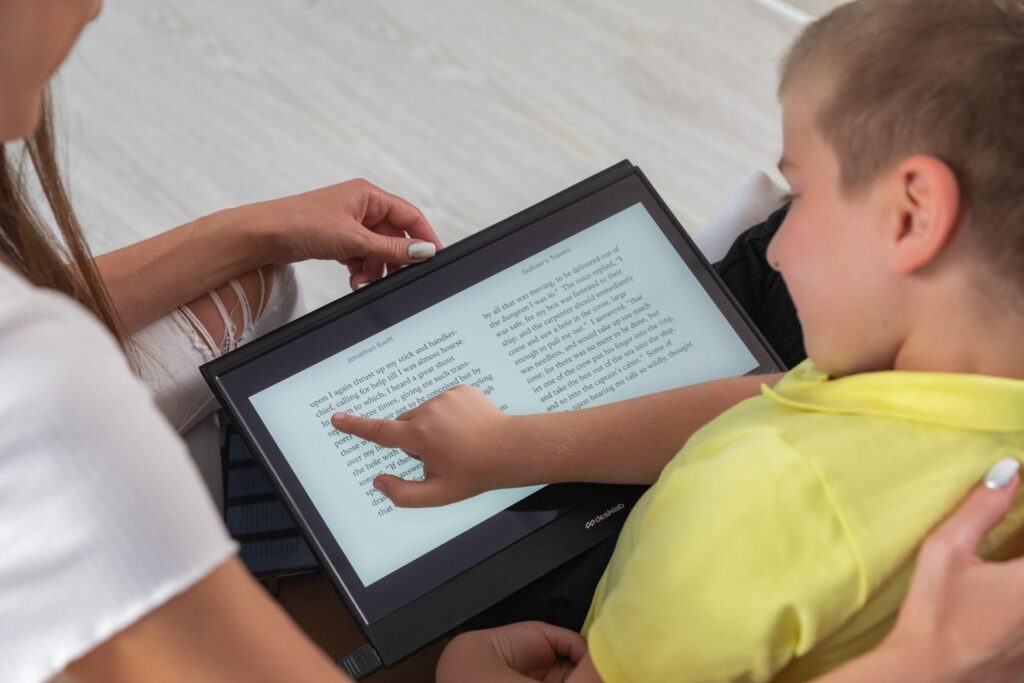 Remote workers, gamers, and professionals alike who need multiple screens to be more productive in their work can relax knowing a 15.6-inch monitor has got them covered. Whether you need to follow a game walkthrough on a parallel screen, compare two pieces of graphic content, or do internet research while working on a code, it's all easily done withDesklab.
Desklab offers almost the same efficiency without sacrificing features most users are accustomed to in their laptops. Fast response rate, bright screen, multiple viewing modes, and universal compatibility – this ultralight portable monitor seems to have it all.
3. Connects to Any Device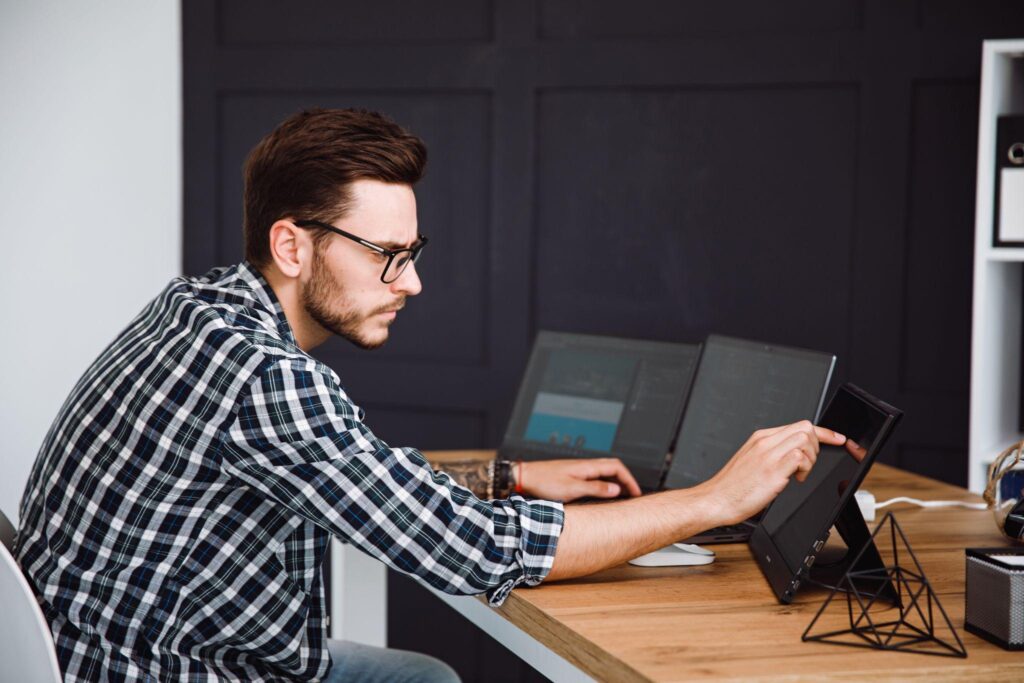 A great thing about Desklab is that it's super easy to connect with other devices. The monitor comes with ports on both left and right sides, including two USB-C, a micro USB, an HDMI, and a 3.5mm audio jack. Simply connect the device of choice to the correct port using a cable, and you're all set. There's no need for adapters and other pieces of additional equipment to make the connection.
After all, the engineers designed Desklab with simplicity and minimalism in mind.
Here's an overview of devices that connect to this top portable monitor:
Desktops and laptops (Mac, Windows, Linux)
Tablets and smartphones (Android, iOS)
Smart TVs (Android, Apple TV)
Play Station 4
Wii
Raspberry Pi
Photo and video cameras
Xbox
Nintendo Switch
4. Runs on Plug and Play Tech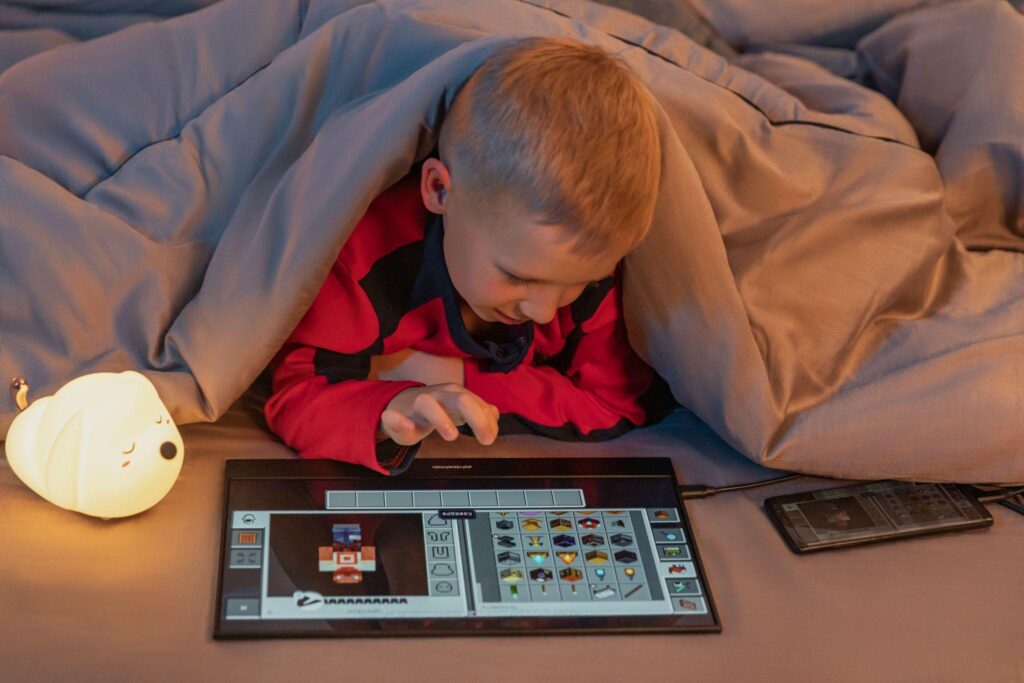 Plug and Play is one of the coolest features of modern-day technology advancements. Back in the day, users had to install special drivers to help computers or laptops to recognize specific devices. With Desklab, drivers, software, and additional installations are a thing of the past.
Once you've got the two devices next to each other, simply connect them using a proper cable, and the content will start streaming right away. This makes Desklab suitable for users who aren't that tech-savvy, like the elderly or younger children.
5. Promotes User Mobility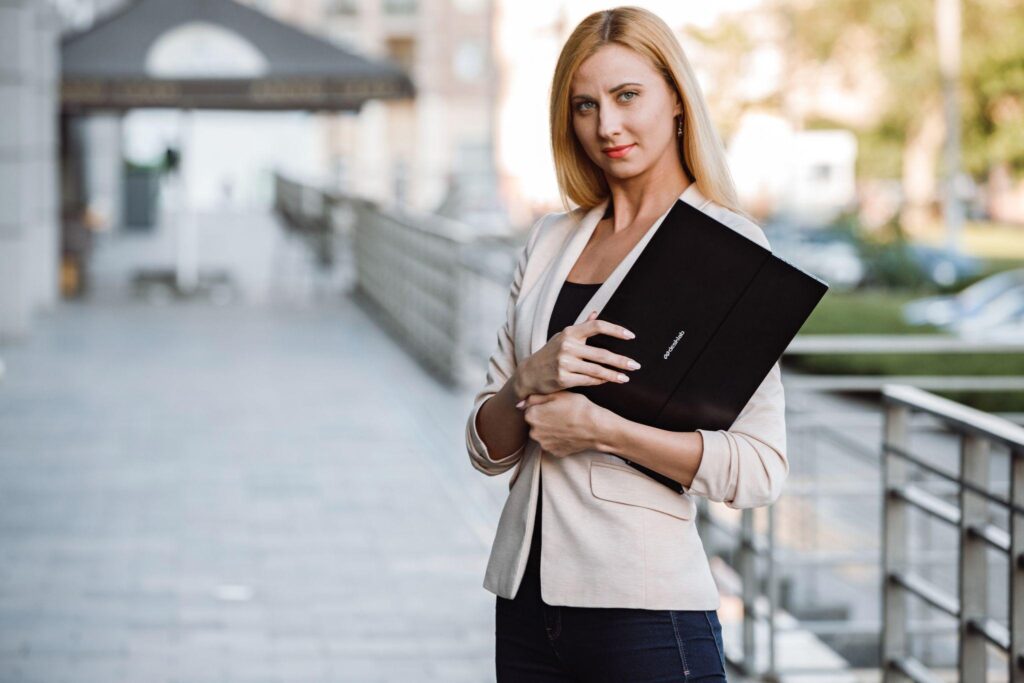 It seems like the sedentary lifestyle takes over more and more people each year. We move less because we spend our work and free time seated in front of computer or smartphone screens. But who says work needs to be done in the same room every day? Remote workers can benefit from Desklab's portability and tackle their tasks out in a park, coffee house, or by the pool. This way, they get to move more and can spend their breaks by taking a walk or a swim instead of browsing the internet.
Travel also gets way easier with one such monitor. Taking a train or going on a long ride doesn't have to keep you disconnected from work anymore. Connect your phone to the monitor whenever you need to get some extra work done – and no one will ever notice you were away.
6. It's Universal
Desklab's killer specs and features make it suitable for a range of uses.
Gamers appreciate its 4K resolution, fast response time (20 ms), and dual-monitor replacement abilities. Smartphone gaming enthusiasts can enjoy an unparalleled gaming experience by transferring the regular 6-inch screen to a 15.6-inch 4K play device.
Photographers rely on the same specs to edit photographs and get more clarity and precision.
Remote workers use this ultralight portable 4K monitor to be more productive and manipulate data from their phones and tablets on a wider screen.
Finally, elderly people and those with sight problems can enjoy smartphone content on a larger screen, making it easier for them to see. Desklab has anti-glare and blue light filters that make long-time internet browsing or media streaming sessions much less harmful to the eyes.
7. Four Viewing Modes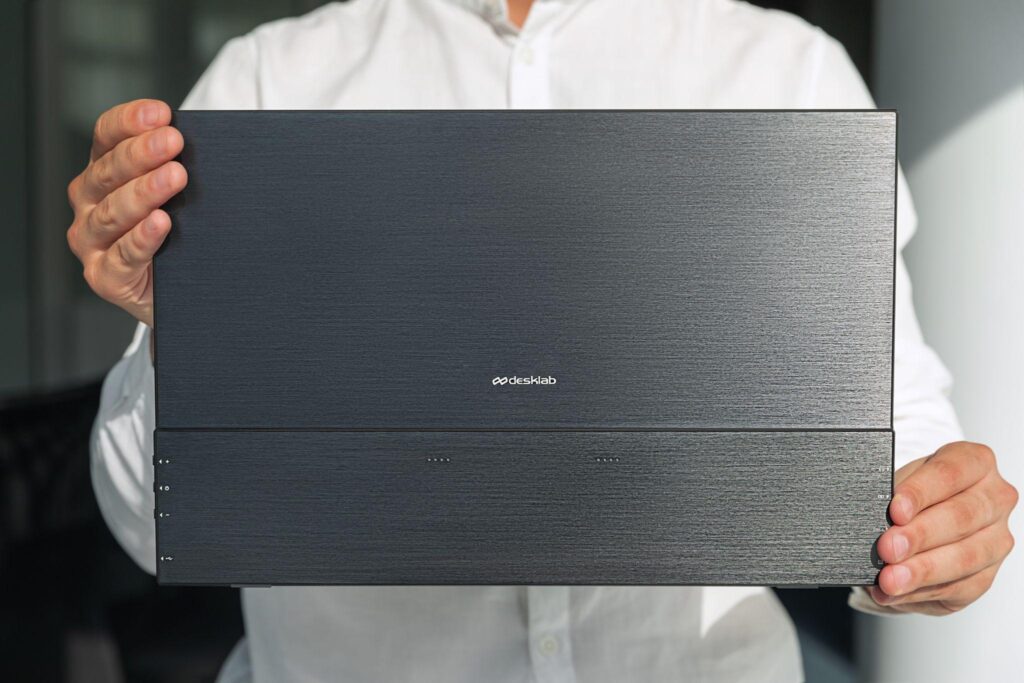 Sometimes, a 4K or 1080p resolution works even better with additional viewing options. That's why Desklab engineers made sure to include additional viewing modes depending on the intended use.
Standard mode is ideal for casual internet browsing, sending emails, texting, and similar activities.
Vivid mode is designed for use outdoors or in brightly lit rooms. Playing a favorite game or catching up on work by the pool or on the beach doesn't have to be a pain for the eyes anymore.
Gaming mode comes with additional lighting for added immersion during gameplay. Whether it's a phone game or console game, this mode takes player experience to another level.
Movie mode is perfect for movie and TV show streaming.
Additionally, Desklab has physical buttons on the right-hand side that allow users to further adjust brightness, contrast, sharpness, and other settings. When it comes to visual content streaming, it doesn't get any better than Desklab!
8. Comes With Killer Sound Specs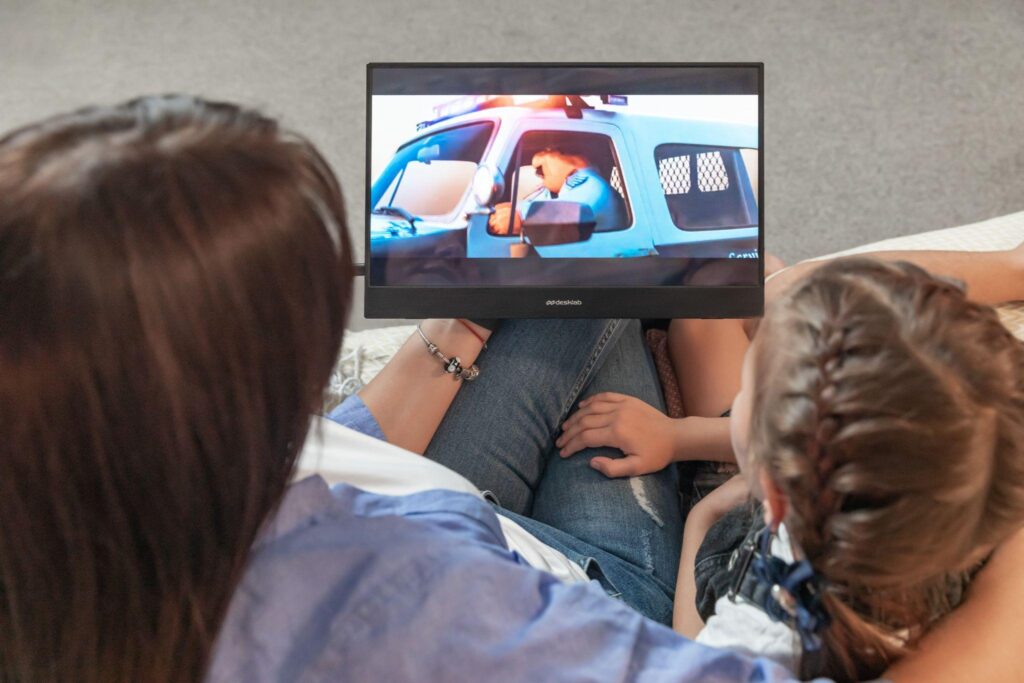 Watching movies or playing games on Desklab is a pleasure for both the eyes and ears. Content streamers can enjoy a crystally clear sound with built-in dual Hi-Fi speakers for an even more immersive experience. And in case the environment doesn't allow using speakers, users can always connect their headphones or headsets to get the most out of their time with Desklab.
Top Portable Monitor at a Top Price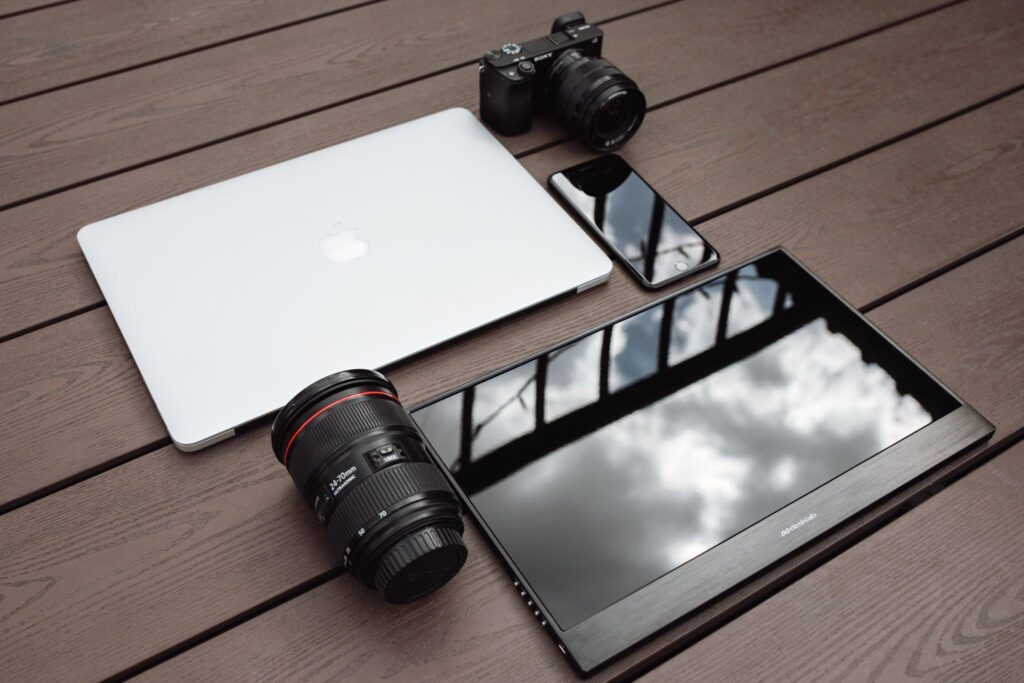 Desklab is undoubtedly one of the most powerful portable monitors currently on the market. It has incredible display specs, connects to just about any device, it's lightweight, and promotes user mobility big time. But that's not all.
This top portable monitor also comes at an affordable price. There are frequent sales where you can find the gadget at a 40% discount. For the current pricing and more details about the device, visit the official website https://desklabmonitor.com.