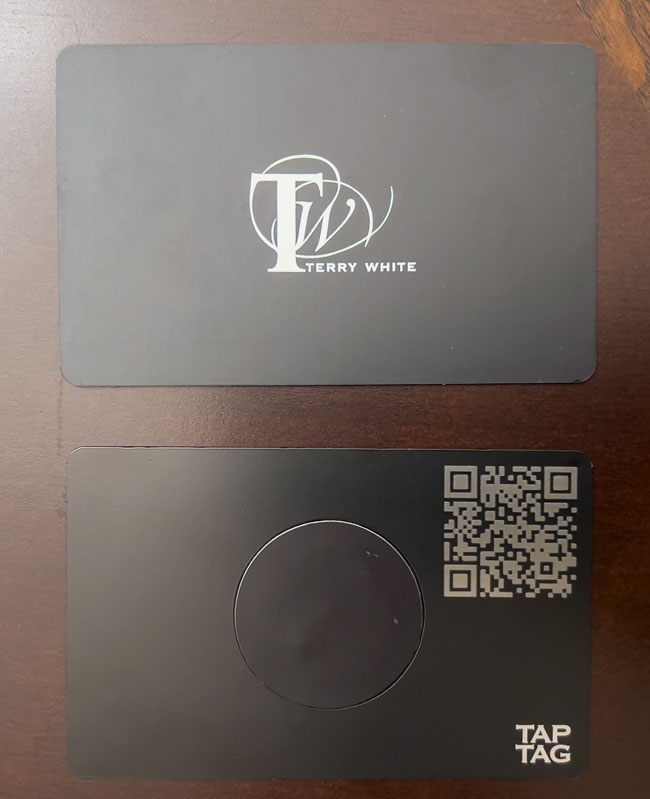 Gone are the days of big in-person conferences and meetings where you'd pass out dozens of business cards. Well at least for now. I do miss in-person events and hopefully, we'll be able to see each other in person again soon. When we do, I won't be carrying a ton of business cards like I used to. I've got one digital business card that should last forever.
My Digital Business Card Is The Last One I'll Ever Need
Instead of getting paper cards printed and knowing that if anything changes on them I'd have to dump (recycle) them and get more printed, I had a digital card made instead. This digital card has an NFC chip in it that can be scanned by any modern smartphone.
Instead of giving you a card, I would wave my digital card near your smartphone and a notification would pop up for you to tap. Once you tap it, all of my contact/social media information would load in your browser with the option to save me to your contacts.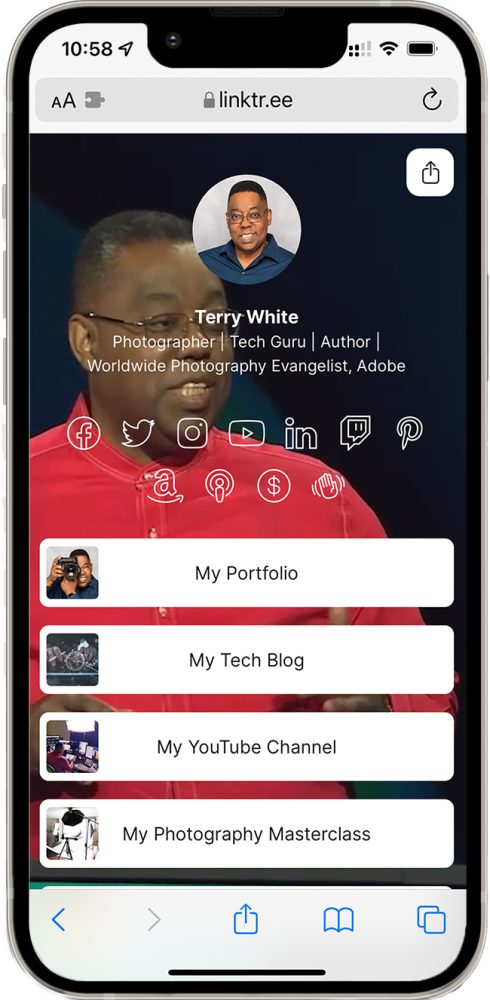 I Created a Digital Profile That's Easy to Update
Here's my profile for you to see for yourself. If any of my information needs to change I just need to update it on the site. I ended up using Linktr.ee to create my profile. I liked their templates and layout capabilities. You can create a profile for free. I got my card made at TapTag.shop. I love that it's custom printed with my name, logo, and even a QR Code on the back for anyone that doesn't have a smartphone with NFC capabilities.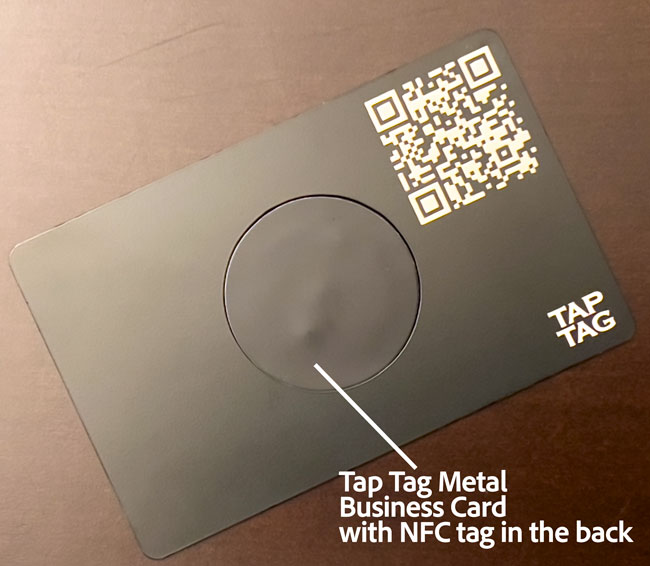 Another popular alternative to Linktree is Popl. It was Popl that I discovered first. I like Popl more for business and I prefer Linktree for social media. Sites like Instagram, Twitter, etc. only allow you to place one link on your profile. Instead of deciding between my blog or portfolio, I now use my Linktree profile which links to everything about me.
Here's how it works:
Here's what pops up when you scan my card: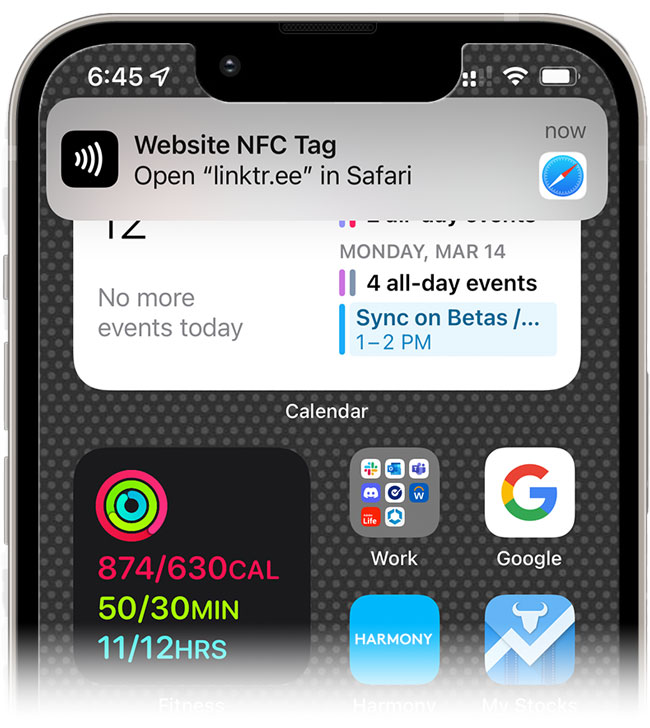 I also unified all my social media accounts under one handle: @TerryLeeWhite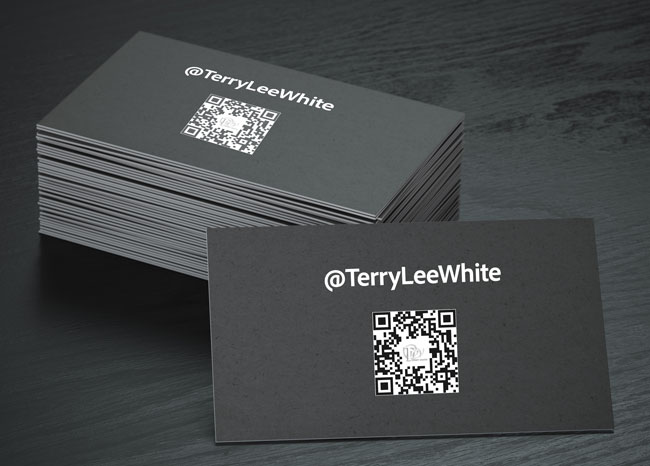 If you have a common name it will be difficult to get that name on all your social media accounts. It will likely already be taken by the time you go to create your profile. That was the case for me for years. I started with @terrywhite, but that was taken on Twitter. So I went with @terrylwhite on Twitter, but that @terrylwhite was taken on Instagram so I went with @TerryLeeWhite.
One day at an event a woman handed me her business card all it had on it was her @name. In other words, it didn't matter what platform you went to, she would be there under that name. I was so impressed by that that I never forgot her card. I wanted to do the same. I checked and was in luck that @TerryLeeWhite was still available on all the platforms that I didn't already have it on except Facebook. Fair enough, I'll take it everywhere else! I'm not a huge fan of Facebook anyway. I was able to get @TerryLeeWhite on Twitter, Instagram, YouTube, Behance, LinkedIn, Peloton, 500px, Reddit, Clubhouse, Pinterest, Twitch, TikTok, and Snapchat. Even though I don't really use the last three, you never know. I also snagged terryleewhite.blog and terryleewhite.info
The Bottom Line
Whether you use a social profile site like Linktree or Popl or decide to create your own custom landing page on your own website/domain, I highly recommend getting an NFC-based digital business card from TapTag. Although I wouldn't waste the money on going with a metal one again. No real benefit over the other materials. Go with the bamboo version instead.
Both TapTag and Popl allow you to create business cards, keychains, tags you can put on the back of your phone, and wristbands. The card you create will be linked to the URL of your choice. Follow me on social: https://linktr.ee/terrylwhite